Williams Ceramic Coat
Wintint is a proud distributor of the Williams Car Care line of products, which are the most premium chemical paint protection products offered in today's market. As one of the world's leading Formula 1 Teams and with a renowned reputation that boasts an extensive history in manufacturing and designing the best car specs, you know that these are products that you can trust.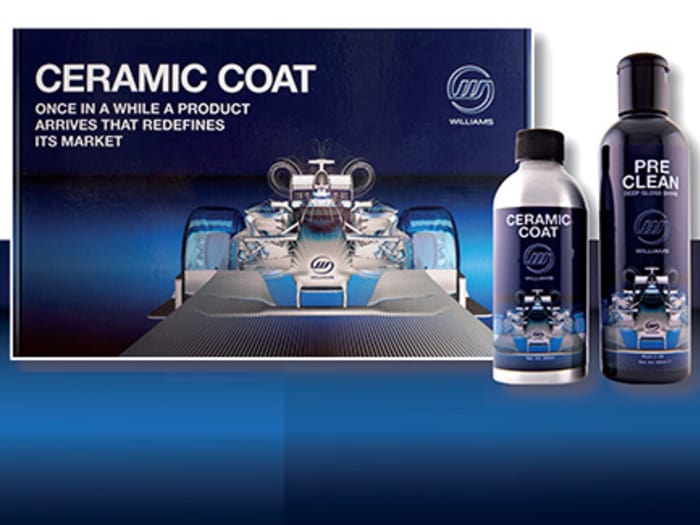 Williams Ceramic Coat Protection
Ceramic Coat Paint Protection bonds with the pores in your paintwork, alloys, bumpers leaving a smooth, high gloss finish. The active Ceramic Coat formula binds with complex polymers to provide a film depth and hardness unique amongst its competition.
Give your car a durable and lasting high-gloss finish
Protect your vehicle from tree sap, traffic pollutants, strong car wash chemicals and everyday weathering including UV light and frost.
Proven to be effective in conditions such as ultraviolet exposure, corrosive atmospheric pollutants, plant and tree sap, extremes of temperatures, general traffic dirt and grime.
Used initially for NASA satellites and US Defence contracts, Williams F1 Team technicians have succeeded in creating a unique paint protection system that will provide unrivaled performance on all vehicles. It increases the hardness of the surface within 24 hours of Ceramic Coat paint protection being applied. This, in turn, enhances the 'beading' effect so dirt and grime just rolls off.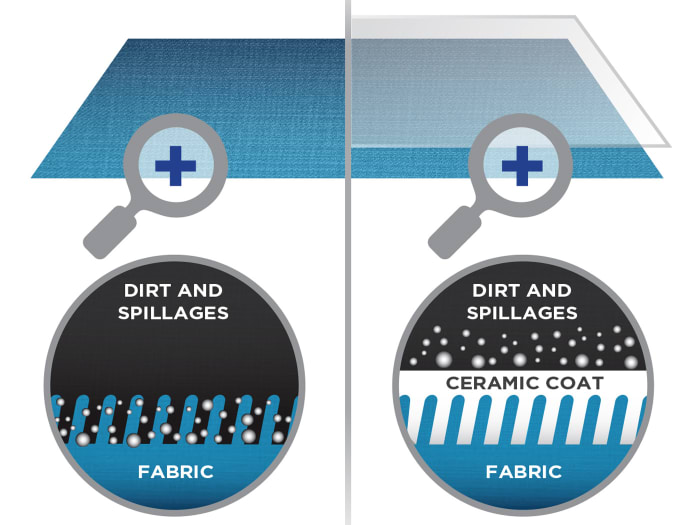 Williams Ceramic Coat Fabric Protector
Ceramic Coat Fabric Protector is:
Hypo-allergenic
Environmentally friendly
Non-aerosol and completely safe
It is scientifically proven to be effective against liquids such as baby drinks, tea or coffee and even ice cream.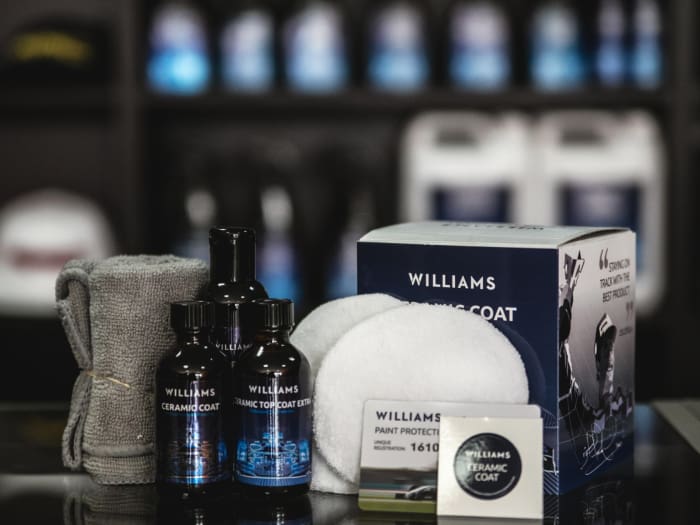 Williams Ceramic Coat Leather Protector
Ceramic Coat Leather Protector is provided as an optional extra and can be purchased from us with no hassles. The formula is a feed and protector, which helps keep your leather supple for extended time and prevents it from drying out.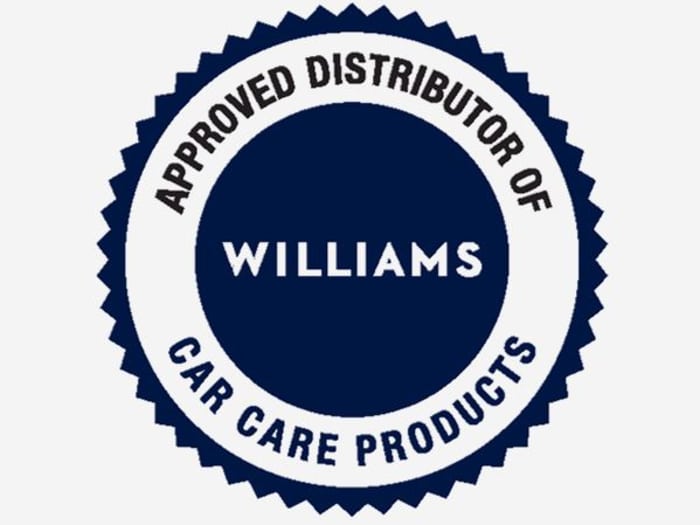 Williams Ceramic Coat's Lifetime Guarantee
Ceramic Coat comes with a lifetime guarantee for the period of your ownership of your car.
Some paint protection products require the use of an 'enhancer' to maintain both the gloss shine and the lifetime guarantee. Ceramic Coat does not, all you need do to re-validate the guarantee is to have your vehicle inspected by the selling dealer after five years.
In the unlikely event they find any problems with the coat, we will re-apply Ceramic Coat*. The guarantee is registered and applied by your supplying dealer with the terms and conditions presented on handover.
Contact us for a free quote now!